Back to main page
Back to Woodworth People page
Back to Resources page
David Woodworth, RV Historian


David Woodworth at Oklahoma State Fair, Sept 1999
David Woodworth is the best known RV historian in North America. Since around 1995 until about 2006 or so, he has toured the United States discussing RV history with the media while showing off various classic recreational vehicles from his collection. One of the places where he provided displays was at the Oklahoma City State Fair, where the webmaster met him. See his 1999 fair exhibit below. He changed the display each year, and it was one of the most popular fair exhibits every year.

David has sold his vast collection of antique RVs that he had in Tehachapi, CA, to an RV museum in Elkhart, IN. Now, with his wife Sheran, David operates the The Tin Lizzie Inn, a small Victorian bed & breakfast inn in Fishcamp, Calif., two miles from Yosemite National Park.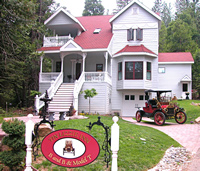 Inn guests not only get a room and breakfast, but the opportunity to ride in a Model T Ford — or even drive one. After the Stockton Woodworth reunion in 2010, the webmeister and wife Betty stayed at the Tin Lizzie Inn, and we were given one of the most fun rides of our lives by David Woodworth in a Laurel and Hardy type Model T through the surrounding area and a campground. He stopped the car in a nice setting and took a quick series of pictures with our camera for our memories. Here's one of the pictures that David took of the webmeister and Betty.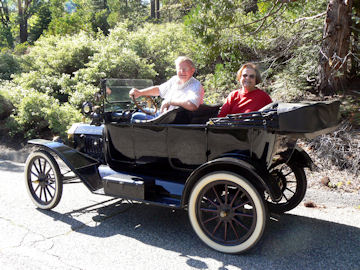 David was a Baptist minister until 1986, when he decided to turn his hobby into an occupation. He began exhibiting his RVs at state fairs, parks and other public places. He is a spokesman for the RV industry and has appeared on the Today Show. He's a consultant to the Smithsonian Institution, and has loaned vehicles to the Smithsonian for display. Here are several articles about David by the RV industry:
http://www.rvbusiness.com/tag/david-woodworth/

David is a native Alaskan, and acquired his taste for camping when his father, a carpenter, crisscrossed the country with the family, trailer in tow, looking for work. Already an antique-ear buff, he began his camping collection in about 1970. For some time, he wanted to open his own camping and antique RV museum.

He is descended from Walter Woodworth of Scituate b abt 1612, but his full line is not yet available. His brother is the genealogist of the family.

1. WALTER WOODWORTH
2. BENJAMIN WOODWORTH, born Scituate, Plymouth Colony about 1649 and died Lebanon, Conn., 22 April 1728.
3. ICHABOD WOODWORTH, born Little Compton, Mass. Bay Colony 12 March 1691 and died Lebanon, 26 Nov 1768.
4. SILAS WOODWORTH, born Lebanon, CT 22 March 1725 and died Lower Cornwallis, Nova Scotia 26 September 1790.
5. SOLOMON WOODWORTH, born Lebanon, CT., 16 Apr 1751 and d Cornwallis, Kings Co., Nova Scotia 19 Mar 1803.
6. DANIEL WOODWORTH, born Cornwallis, Kings Co., Nova Scotia, 18 Feb 1773 and died in 1846.
7. EBENEZER FOSTER WOODWORTH, born Cornwallis, NS, 5 June 1802 and died Roxbury, MA., 11 April 1875
8.
9.
10.
Ebenezer Foster Woodworth was a carpenter and ship builder. David still possesses some of his great grandfather's ship building tools.

Jeanette (Woodworth) Behan featured David Woodworth in her last newsletter June/July 1986, pp 5, & 6.. See http://freepages.genealogy.rootsweb.ancestry.com/~woodworth/jwb-newsletter/Newsletter-vol-2-nr6_nr_12.pdf
She wondered then how David fit into the Woodworth family. Now we know.

If you'd like to ride in David's Model T (see above) and stay and his and Sharan's bed and breakfast, here again is the link: Tin Lizzie Inn
---
VIDEO
A video from the RV/MH Hall of Fame museum in Elkhart, IN, with David Woodworth
speaking on behalf of of the RV Centennial celebrating 100 years of RV living
Click here
---
PHOTOS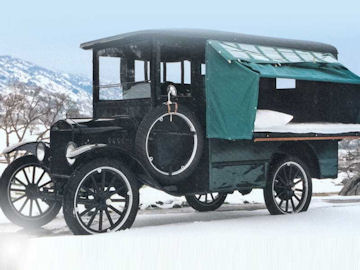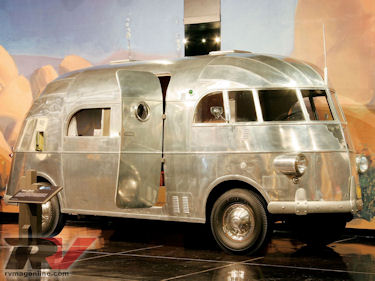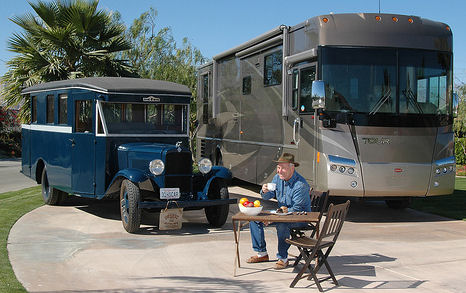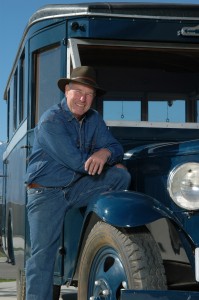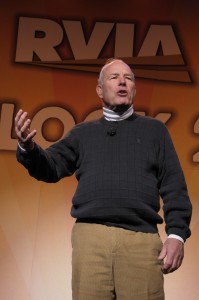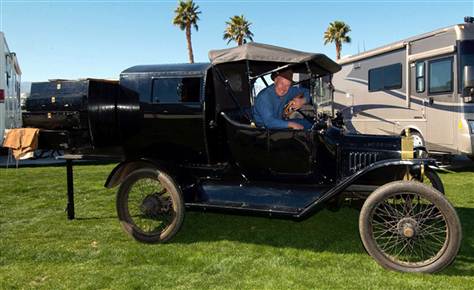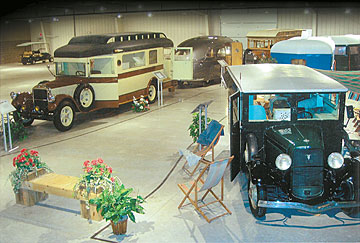 You can view the RVs and equipment once owned by David by
visiting the RV/MH Hall of Fame in Elkhart,
"Home of the David Woodworth Historic RV Collection"
---